About Us
A Brief History of COTC
The beginnings of Central Oklahoma Telephone Co. (COTC) started in 1936 when Richard and Lillie Guest and their son Leroy moved to Davenport to operate the Davenport Telephone Co. They operated the switchboard in the front room of a two-story house located on the same corner where Central Oklahoma Telephone offices are located today.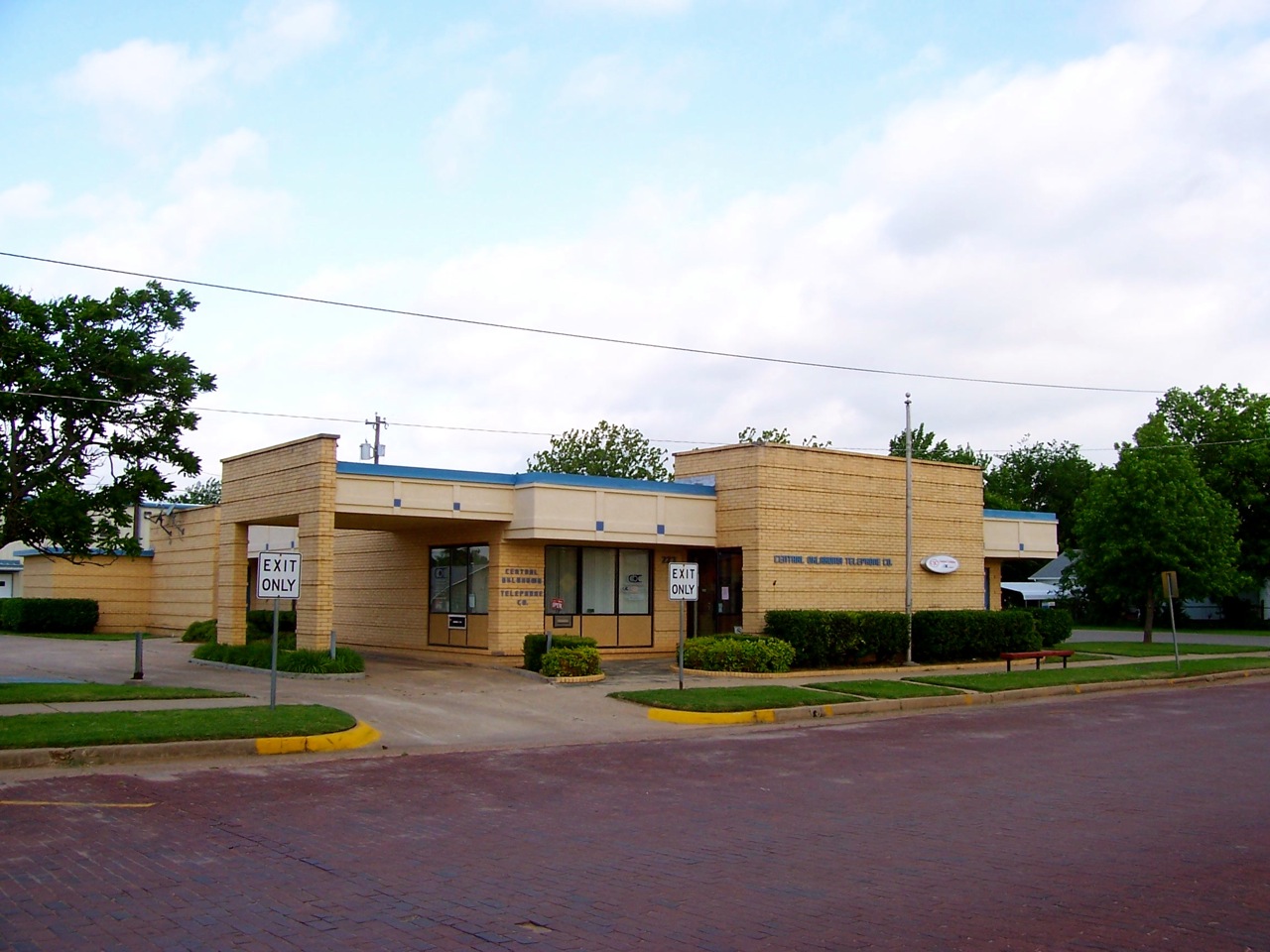 COTC's Davenport Headquarters, built in 1965 and expanded in 1982
In 1946, they purchased the system, and in 1953 Leroy "Dutch" Guest returned home to manage the company. The name was changed to Central Oklahoma Telephone Co., and a loan was secured from the Rural Electrification Administration (REA) to rebuild and convert to dial service. Over the next few years, the exchanges of Kendrick, Sparks, Agra, and Tryon in Lincoln County and Boley and Castle in Okfuskee County were added.
In the 1980's, the subsidiary company Vi-Tel, L.L.C. was formed to serve the Davenport community with cable TV service. Central Cellular, L.L.C., another subsidiary was formed to offer cellular service. Central Cellular partnered with Southwestern Bell Wireless (then Cingular, now AT&T) to offer a full line of cellular phones and accessories. COTC has also partnered with other small independent telephone companies to offer long distance through OpticTel.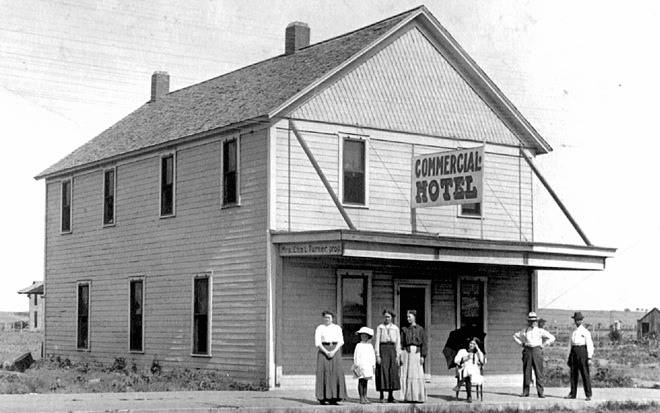 The two story building was constructed in 1903. It later became the Commercial Hotel. The switchboard for the Davenport community was moved to this building in 1920 and located in the front room of what was originally Hotel Davenport. This photo was taken in 1911 with Mrs. Etta Turner and her two daughters on the left. Mrs. Turner was Governor Roy Turner's mother.
COTC began offering local dial-up Internet service in 1996 as BrightNet Central Oklahoma. High-speed DSL service was added in 1999.
More recently, COTC began offering telephone services to the town of Stroud in September, 2005 under the name of COTC Connections. Connections offers local and long distance services as well as high-speed DSL service.
Beginning in 2011, COTC started a $2 million project to install buried fiber optic cables to all homes and businesses in the town of Davenport. This fiber-to-the-home (FTTH) project was the first of its kind in Lincoln County and provided residents faster and more reliable Internet services. The buried lines will also be less susceptible to storm damage. Another part of this project was the upgrade of the central office switching equipment. In the fall of 2011, COTC replaced the existing Nortel DMS-10 digital switchboards with Genband C15 softswitches. With these new switches and the FTTH, COTC will be positioned to offer many new services as the telecommunications industry moves to the broadband IP world in the 21st Century.